Lifestyle Fashion Video for Social Media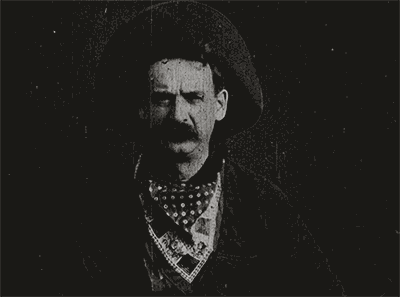 "Identity is a prison you can never escape, but the way to redeem your past is not to run from it, but to try to understand it, and use it as a foundation to grow." - Jay Z
TEAMWORK IS THE DREAMWORK
​
Menu
Hello! We are Visual Smugglers nice to meet you! Don't let the name fool you.
We are a bunch of friendly bunch of fellows and gals.
​
We are Creative Digital agency
At our creative agency, we specialize in crafting animation and video content for various platforms. With over 10 years of experience, we deliver visually stunning results for TV, social media, billboards, live events, fashion, and more. Our team of experts will work closely with you to understand your brand and goals and bring your vision to life with tailored content. Let us elevate your brand with our animation and video expertise, contact us today.
​
What services do you provide?
We provide include:
​
​
Pre-Production (Strategy and Branding Services) Empires are won in the strategy room, not on the battlefield. Our focus is on understanding the big idea, researching and discussing it before starting any work. We prioritize specificity and create a production manual to guide our actions and ensure alignment on the why, how, and who the project is for.

​

Post Production (Video Editing, Sound mixing, and Motion graphics ) Video editing: where the magic happens. We have perfected your message by cutting out the unnecessary and adding the secret sauce to help your videos stand out from the masses.

​
​
​
Animation
​
Experience the magic of animation with our expert services. From initial concept to final delivery, we guide you every step of the way. We start by understanding your needs - what you want to achieve, why it's important, and when you need it by.
Then, we craft a creative brief that outlines exactly how we'll bring your vision to life.
Our team has worked with some of the biggest names in the industry, including Coachella, Atlantic Records, Lil Uzi Vert, Sun Life & Toronto Raptors and many more.
Whether you're a musician, brand, business, YouTuber, or just have an idea for original content, we have the skills and expertise to bring your project to life.
​
Don't just take our word for it, check out our demo reel on our home page.
We also have created our own Youtube Series entitled "Park Friends" Let's bring your animation dreams to reality. Contact us today!
​
Typography (Lyric Videos)

Fully Animated Music Videos

Live Stage Visuals

Cover + Motion Art

Motion Graphics (frame painting, character animator, parallax logos, logos design)

​
​
​
Digital Marketing
Cut through the noise and establish a distinct brand voice with our expert marketing services. We believe that marketing is the intersection of strategy, creativity, and art, and we're passionate about helping businesses, restaurants, brands, and more stand out in a world saturated with images and messages.
​
To truly make an impact, you need to have a clear, compelling story that resonates with your audience. That's where we come in. We work with you to develop a brand voice that is authentic, on-brand, and designed to create a genuine connection with your audience.
​
Our team has a proven track record of helping businesses like Lumiiii, restaurants like One Poke Bar, and even our own brand, to stand out from the crowd. We understand that story is the foundation of everything and we're committed to telling your story in a way that is truly memorable and impactful.
​
Let us help you develop a brand voice that makes a lasting impression. Contact us today to discuss your project.
​
Branding

Research & Analytics

Branding Development (Identity)

Strategy & Planning

Text Copy and Content Creation

Branding Guidelines and Creative Direction

Social Media Content Creation for musicians, Brands and Business.

Merchandise + Production Design
​
​
What are your core values?
This is the code we live by
​
What is your brand personality? OUTLAW
Break away from the status quo and join the ranks of the marketing outlaws. We are a team of marketing experts who are driven by a passion to challenge the norm and push boundaries.
​
We believe that in order to truly succeed, you have to be willing to question everything and think critically about your marketing strategy. That's why we take the time to ask the important questions - is this trend really right for you? How does it align with your brand image? How do you want to position yourself in the market?
​
​
Our team is motivated by the mastery of our craft and we're dedicated to helping our clients find the right answers to these questions. We are visually focused and strive to create a brand image that accurately represents who you are and what you stand for.
Don't settle for the same old marketing strategies. Let us help you stand out and make a lasting impact. Contact us today to discuss your project and discover the power of marketing outlaws
​
​
​
​
​
​
​
​
​
​
What is the structure of Visual Smugglers?
​​
​
​
​
​
BOSS
A product of the 80s.
Also known as a (G-Man)
Oversees the creative process
Helps with the direction of all projects
He won't sign anything off, that he isn't proud of.
​
Under Boss
The person who represents the business when the boss is away
They work tirelessly for the family.
They communicate with the boss and other creatives.
Keeping everyone on the same page.
They introduce you to do the don and the family.
​
G's (Artist)
The artists are the g's.
The marksmen, the glue and foundation to what we do.
We treat artists like family.
They make your vision come to life
They earned their stripes and are always welcome to the table.
Foot Solider
They work these digital streets for us.
We train them, by teaching them the code.
They live it and represent it.
They are young and eager and want to move on up.
​
How do you work?
​
We thrive under structure, delegation and a goal. This is why early on, we made sure this is the normal.
​
We don't show up with a camera. We come with a plan. We plan the gig weeks and months before. We use critical thinking to find solutions to problems and doccuement it all in the "The Plan" we bake things all down into tasks and then work on completing them together.
We work in teams, we put a great deal of effort in being as detailed as possible. We dont't like wasting time, because time is money.
​
What tools do you use?
​
We use Adobe Creative Suite (Adobe Effects, Adobe Premiere Pro, Adobe Illustrator and Adobe Character Animator) Procreate, Wix, Canva, Google Docs, Google Slides, Google Sheets, Clickup, Slack, Discord, Zoom, Skype, Toon Boom.
​
How did Visual Smugglers get started?
​
Visual Smugglers was assembled in 2017 in a humble jr. bachelor apartment in Toronto, ON. Canada
We create short-form animation and video production companies that produce content for social media platforms and content for television.
At the top is G-Man, a faceless creative who had one dream: to televise the revolution.
For years he worked alone as a creative mercenary; guerrilla videography, music videos in abandoned mansions, full days shooting, sleepless nights editing, but he knew this could only last for so long.
G-Man is at heart a wolf, and even the most powerful lone wolf is more powerful in a pack. Over the years G-man gathered a small, select group of creators with a similar worldview and an equal dedication to art and revolution. Their primary medium is video supported by animation.
No project is complete until it is literally autographed by a smuggler. Over the years they have become known for their bold cinematography and eye-catching animation.
G-man combined lone wolf mentalities with pack wolf sensibilities. The smugglers have decades of combined experience in all aspects of the production process and are now combining efficiencies and workflows with their natural talent for creativity.
​
​
​​
What is your process?​
​
At the core of our approach is the understanding that every company, project, and set of priorities is unique. That's why the first step in our process is to listen. We take the time to fully understand your needs, gather data, and ask the right questions to ensure we have a clear understanding of what you're looking to achieve.
Only then do we move forward with crafting a creative brief that outlines our approach and ensures that we are aligned on the vision and goals of your project. This allows us to create a customized solution that meets your specific needs and delivers the results you're looking for.
​
We believe that effective communication is key to the success of any project, which is why we prioritize listening and understanding your needs from the very start. Let's work together to bring your project to life.
​
ANIMATION WORKFLOW CONDENSED
Once we've agreed to move forward on a project, we begin our client onboarding process. This is where we gather all the necessary assets and information to ensure a smooth and efficient process.
We'll ask for any relevant brand guidelines, logos, images, and any other materials that will aid in the development of your project.
During this stage, we also review the project scope and objectives to ensure that we have a clear understanding of what you're looking to achieve.
This is an important step in making sure that we are on the same page before we begin work on your project.
​
Our goal is to make the onboarding process as seamless and straightforward as possible, so you can have peace of mind that your project is in good hands. Let us guide you through the process and ensure that your project gets off to a great start.
After meeting we have a 1 hour video chat and then make a creative brief that will outline the entire project and can be referred to through the duration of the project creation stage.
​
​
Step 3: Illustration and animation ✍️
The animation process will now begin. We should have the majority of creative changes locked out before this stage begins. This is where all of the main assets are created.
​
Step 5: Recording and Compositing 🔴
We then assemble all of the illustrations and animations and pull together a complete project during this stage.
​
The project is shared back and forth with the client for feedback.
After approval, the final video is exported in all relevant aspect ratios.​